The world of Crypto is booming at an exponential rate, with millions of people jumping in on this hot market in hopes of bagging up a sizable profit. And the most common way to do this is to trade cryptocurrencies, which have their pros and cons. But people are always looking for a more easy and passive way to profit, and BombCrypto has emerged as one of the best ways to do so!
Bomb Crypto game is a play-to-earn crypto game inspired by one of the classic games, Bomberman! This game works on the common concept of investing in loot boxes, which possess some random character or "Bomber" that you can use inside the game to bomb down chests that are spread across the maze-like map.
Bomb Crypto appears to be quite simple, and the players don't even have to play the game actively. Instead, the characters that you buy from the chest using BCoin, which is the game's crypto-token, can be placed inside the map, and they will automatically run through the map to find a chest and use their bombs to damage these chests until they explode.
About BombCrypto.io NFT Game
Bomb Crypto falls under the umbrella of Earn-To-Play crypto games, where the players can invest and earn in the game's native BCoin token. It is developed by the Vietnamese developers Senspark CO and directed by Lam Ho, the CEO of Bomb Crypto.
Starting working back in 2011, Senspark has released a number of games before shifting its focus onto creating Blockchain-based games. Bomb Crypto is heavily inspired by the classic Bomberman game but with unique twists and turns of its own.
Here you play as Bombers, the scientifically developed and enhanced species that are designed to fight the evil forces that now linger around the once peaceful Bomberland. Among the wealth (BCoins) that the master of evil forces has taken are many of this city's residents.
You, as the bombers, are tasked to rescue the taken away bombers from the Bomberland while fighting away monsters alongside your team. The maps are filled with many chests you need to destroy to retrieve all the wealth taken away from you by the evil forces of darkness.
How to Earn in Bomb Crypto APK?
Bomb Crypto works quite differently than any other game in the crypto market. You start with buying at least one character to start playing the game. However, you don't directly buy the character; instead, it works on the common loot box system where you open a chest box and get a random character from several bombers with different attributes.
Each character or chest box costs you 10 BCoin, making it the minimum investment to play the game. Once you have your character, you can play the game, and your AI bomber will automatically start placing bombs to destroy the chests in the game. Depending on the type of chest and the power of your characters' bomb, the time it takes to destroy a single chest can vary massively.
However, you can buy multiple characters to make them work on a single map to clear it much faster. But you can only have up to a total of 15 characters on a single map, but that does not mean you can't buy more than 15 characters. You can buy more than 15 characters; however, the rest will have to stay idle inside the inventory, meaning they won't work on the map with others.
Now for each chest, your characters manage to destroy, you get a piece of BCoin, which depends on the type of chest you have destroyed. You can see these BCoins appear in your chest or inventory, which will be available for withdrawal once they get to 40 BCoins. These collected BCoins will then appear in your connected Metamask wallet when you claim them.
Types of Bombers in Bomb Crypto
The Bomb Crypto game comes with various bombers, each having different attributes and abilities. Below are all the different types of Bombers that you can have in Bomb Crypto:
Common
Rare
Super Rare
Epic
Legend
Super Legend
Bomb Crypto Game Modes
Bomb Crypto game offers a total of 3 different game modes, each of which lets you go through a different adventure with unique gameplay.
1- Treasure Hunt
The first model introduced in Bomb Crypto is the Treasure Hunt mode, where the players can send out bombers or a team of bombers on hunting missions in lands filled with chests that they can destroy to collect BCoins.
Treasure Hunt supports a total of 15 players that you can send out to mine BCoins for you. For each bomb that your bombers place to destroy the chest, they also lose a point on their energy bar. Once all the energy is drained, your characters will go to sleep. Using the BHouse will allow them to rest up faster, or you can just let them rest on the map.
The time it takes to destroy a chest also varies depending on the type of chest that you get in the treasure mode. Below are all the different types of chests that you get in the game.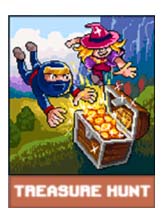 Types of Chests
Normal Wooden Chest – 1HP
Fortified Wooden Chest – 80HP
Metal Chest – 170HP
Gold Chest – 800HP
Diamond Chest – 1300HP
Jail Chest – 2000HP

2- Battle Mode
The next mode is a Battle Mode, where instead of players sending out hunt parties to gather up BCoins. You have to fight against other players in multiplayer mode. However, unlike the Treasure Hunt mode, the players will also have to pay a certain amount of BCoins to participate in the battle.
The player that manages to kill all other players will be considered the winner of the battle, and a majority of the BCoins from other players will be rewarded to the winner.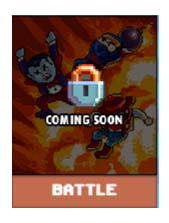 3- Story Mode
Last but not least, we have the Story Mode, where the players will have to go on several quests, and for each quest they take on, they will need to have a certain energy. These quests will have the players fighting hordes of monsters to make their way through the mission.
However, if the monsters manage to touch you during the quest, you will also lose energy, and if your energy reaches zero, you will lose the game and have to participate over again.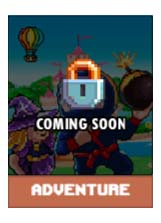 What is Bomber Coin (BCoin)?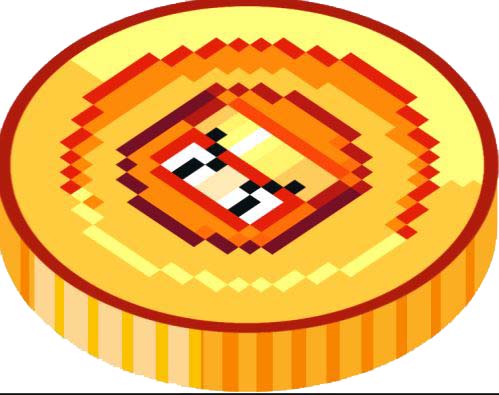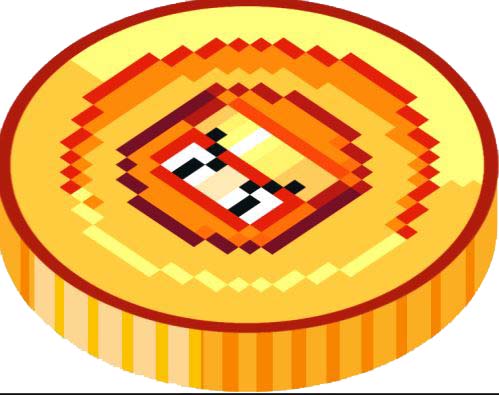 Bomber Coin is the game's native crypto token that you can use to buy loot boxes or chests to get bombers from. And each time your bombers destroy a chest, you get a small portion of the BCoin, depending on what type of chest you destroy.
A single Bomber Coin is currently worth $2.5, and you need at least 10 BCoins to buy a single character in the game, which is also completely random. You can get anything from a common bomber to a Legend for the same investment.
How to Start Bomb Crypto?
Getting Started with Bomb Crypto can be quite a hassle for many, but it's quite a straightforward method. All you need to do is follow these few simple steps to get started:
If you don't already have one, you have to create a Metamask wallet. Download the browser extension for the Metamask wallet and import your phrases if you already have one or create a new one.
The next thing you need to do is add a Smart Chain network to your Metamask wallet instead of Ethereum Mainnet.
Once you have created your Metamask wallet and added a Smart Chain network, you need to connect the wallet to the game using the extension.
Open the game in the same browser as your Metamask extension and Click on "Connect Wallet" inside the game. You will be prompted to click on a Sign message inside the Metamask extension to connect the wallet to the game.
Now that your Metamask Wallet is connected to the game, you will have to buy Bomber Coins or BCoin using your Metamask wallet to use them inside the game.
The easiest way to do that is to Swap BNB from your Metamask wallet to BCoin, and that's it!
How to Download Bomb Crypto APK file?
Follow the few steps to download this app. Carefully read and follow the guidelines not to get any trouble while downloading.
Click on the download link. Our site apkfun.org provides free Apk files always.
Allow a few minutes for the download to complete.
The downloaded app can be found in the download section of your web browser.
Once you get it then click on Bomb Crypto APK.
In the next step, your mobile phone will ask you to allow unknown sources.
Go to setting then click on the security option now unknown sources option will be seen. Allow it
Wait for seconds.
Now if you have done the job go to the main menu your app is present there.
How to Install Bomb Crypto Apk file?
It's very simple than downloading process. You have to do it as you did in the downloading process. Follow the guideline carefully. Hope you will not face any obstacles while installing this app.
Once the download has been completed, you can begin the installation process.
Follow the steps we mentioned above to download it.
Once the download is complete then click on the app.
Allow third-party app. for this go to the main menu then click on the setting icon and at last go to the security here you will see the unknown sources option.
Allow it.
All is done. That's it.
FAQs
BombCrypto (BCOIN) Price
You can check the price of Bomber Coin (BCOIN) via this link.
Bomb Crypto Contract Address
Binance Smart Chain (BEP20): 0x00e1656e45f18ec6747F5a8496Fd39B50b38396D
Is Bomb Crypto APK free?
Yes, It is free.
Does Bomb Crypto harm your device?
This app is safe and free from any technical virus or mishap. 
Read more