Are you interested in pranking your friends by calling them endlessly? Using Unlimited Call Bomber APK, you can make free calls to your friends and family members without paying a fee.
About Unlimited Call Bomber
Unlimited Call Bomber App on your Android device, you can call your friends continuously from different numbers through online mode. In addition, you can use this application to create a fake number and call someone with it to have fun with your friends. While you are call bombing your victim, you can choose from three modes: slow, normal, or fast.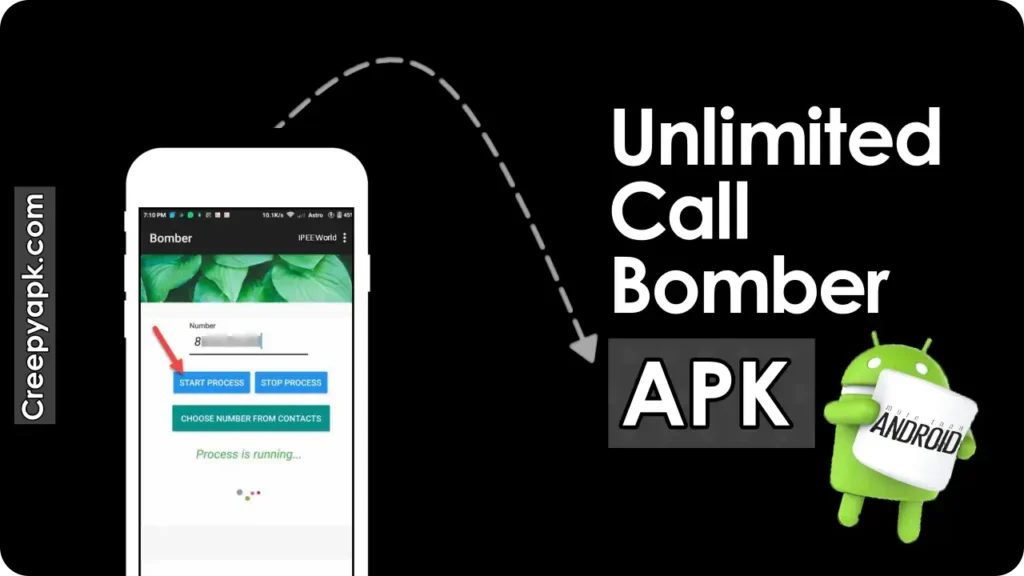 Unlimited Call Bomber is one of the easy-to-use applications that comes under the category of communication. The app has thousands of users globally. Currently, it is not available on Google play, but you can download it from here.
You may also like Tak Zang APK, WhatEye 3 APK
What makes Unlimited Call Bomber so special?
That comes with unlimited calls with a different number.
Modes (slow, normal, and fast)
Specify the number based on country
Shadow mode (never your friend can see the application installed)
Schedule calls based on your friend's number.
There's no need for a penny.
Unlimited Call Bomber APK – Features
The interface is unique and easy to use
Simple navigation in the app
No third-party advertisements
The app is compatible with all operating systems
Light-touch android application
Multi-language supported
24/7 support
Download Unlimited Call Bomber On Android
Follow the few steps to download this app. Carefully read and follow the guidelines not to get into any trouble while downloading.
Click on the download link above. Our site apkfun.org provides free Apk files always.
Allow a few minutes for the download to complete.
The downloaded app can be found in the download section of your web browser.
Once you get it, then click on Unlimited Call Bomber premium.
In the next step, your mobile phone will ask you to allow unknown sources.
Go to setting then click on the security option now unknown source option will be seen. Allow it
Wait for a few seconds.
Now if you have done the job go to the main menu your app is present there.
Install Unlimited Call Bomber Latest Version
It's very simple than downloading process. You have to do it as you did in the downloading process. Follow the guideline carefully. Hope you will not face any obstacles while installing this app.
Once the download has been completed, you can begin the installation process.
Follow the steps we mentioned above to download it.
Once the download is completed, then click on the app.
Allow third-party apps. For this go to the main menu, then click on the setting icon, and last go to security here you will see the unknown source option.
Allow it.
All is done. That's it.
FAQs
Is it safe to use Unlimited Call Bomber APK?
Yes, It is safe to use. It will not harm your device.
What is the difference between unlimited and truly unlimited calls?
Unlimited calls typically mean that you can make as many calls as you want, but there may be some restrictions or limitations on the type or duration of the calls you can make.

Truly unlimited calls, on the other hand, generally have no restrictions or limitations on the number or type of calls you can make.
Conclusion
We hope you enjoyed this blog post about Unlimited Call Bomber APK. The Android app calls your friends constantly from various numbers. The best part of this application is that it runs instantly and is available for free. You can download an unlimited call bomber app from our website.